2009 Lincoln Highway Days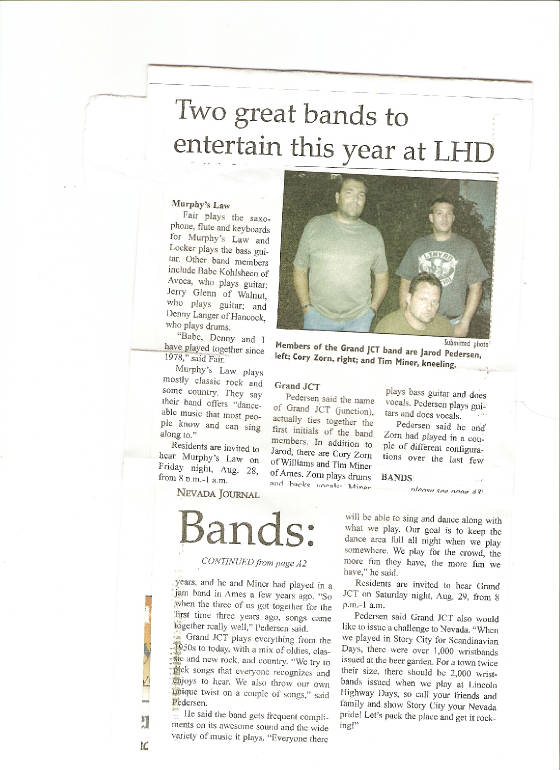 Jarod,
Thank you for playing the LHD celebration. I think the town took you up on your challenge. I know we had an overflowing amount of people to enjoy your band's great music. You guys sounded fantastic. You really had the place rockin'.
Sincerely,
Pete Hinrichs
President, LHD Committee
Ames Golf & Country Club 2007
Tim & Grand Junction,
Thank you guys SO MUCH for your fantastic Entertainment this evening! Members and Staff of Ames Golf & Country Club Really Enjoyed you guys! We'd love to have you back again! You were great!
Thanks again,
Sincerely,
Megan Gulenkeicher
LINCOLN HIGHWAY DAYS 2008
Jarod and Grand JCT,
Super show. You are such talents. Look forward to next year.
All the feedback has been great. Thank you from everyone on LHD.
Thanks,
Pete